Susanna Leinonen Company's latest piece, Nasty, premiered on September 7thin Stoa, Helsinki. The premiere week was an success both among the audience, who attended in record numbers, as well as the critics, who lauded the piece as "gorgeous", "entirely refreshing" and "utterly brilliant and undoubtedly one of the finest contributions to the debate on women's right to self-determination". Nasty also garnered wide attention from different media, including a spot on the national tv evening news and an extensive interviewof Susanna Leinonen in the biggest Finnish newspaper, Helsingin Sanomat.
The Finnish audience has one more chance of seeing Nasty on Wednesday November 7th, as Susanna Leinonen Company brings the piece to Helsinki's legendary 700-seat Savoy Theatre on Wednesday 7.11. The event is expected to be sell out. Before the dance performance, a panel of influential local panelists will discuss topical issues related to the themes explored in Nasty. Elina Knihtilä, Koko Hubara, Anna Eriksson and Maria Veitola will join choreographer Susanna Leinonen on stage. Does a woman have to be "nasty" in order to make it in the contemporary society? How can we change collective attitudes and societal structures?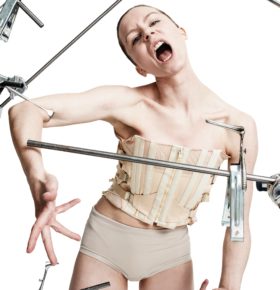 After the performance in Savoy Theatre Nasty will be touring internationally, with the first stops being Tallinn and Saint Petersburg. If you are interested in seeing Nasty in your country, please contact our head of international relations, Elina Tanskanen (elina@susannaleinonen.com).